Teen Suicide: Why Are We Losing So Many So Young?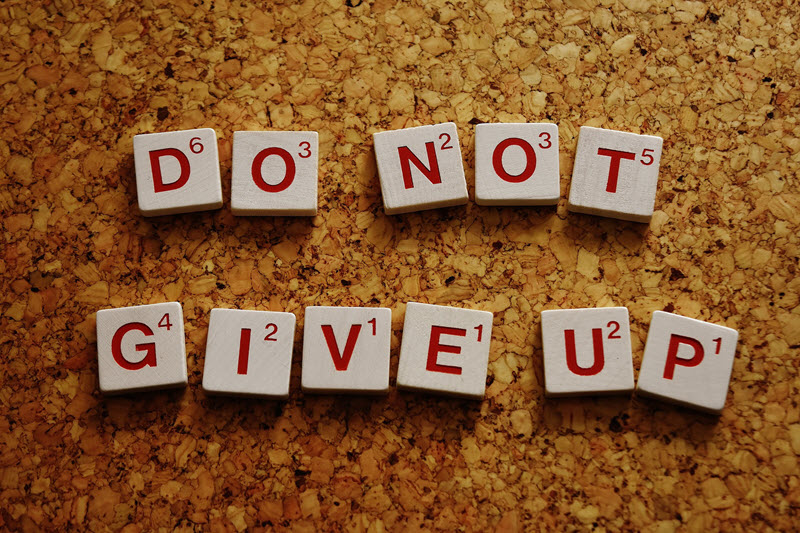 Maybe you can relate to this: as a parent, there exists a thin line between what happens to any child and what happens to my child. A tragic event occurs involving my friend's child, a child in my community, or even a child in the news and I feel it could have been my child. I feel the pain as if it were my child. Teen suicide is one of a parent's greatest fears. And as an adult who experienced suicidal ideation, it's unfathomable to me.
When I was in my first year of recovery after hospitalization for severe depression, I used writing as a way to process my pain. I wrote in journal after journal and I began to think of the future and what it had in mind for me. And when I heard about the following story, I thought—maybe my writing could help others?
(Note: for more information on identifying the signs of mental illness, see this post from our suicide prevention series)
The Tyler Clementi Story
Tyler Clementi was an intelligent and creative young 18-year-old man. Known for his kindness, he was loved by many. He became a victim of a cyberbullying and humiliation related to his sexuality (visit the Tyler Clementi Foundation website). When his suicide hit the news, I had a daughter who was just starting college. It freaked me out. I didn't want her to go, and I was afraid for her—being at an unknown place with unknown people. My anxieties were funneled into writing a short story about a high schooler who was being bullied. I wrote and wrote and wrote as I began healing.
Teen suicide: too close to home
A year later at my children's high school, an eighteen-year-old killed himself the day before graduation. I don't know whether he was bullied or had a mental illness, like depression. As a substitute teacher and parent at the school, our paths had crossed. I was with his parents in spirit, thinking: why did this happen and what could have been done to prevent this tragedy? Why do most young people come through and this one didn't? We can't even begin to understand what made him he do it, but maybe we can figure out what to look for and how to use his death to help others in pain to get the help they need.
Looks can be so deceiving. Like my experience with suicide at my children's high school, everything looked fine from the outside. He had everything going for him.  What we don't know, and may never know, about so many of these cases is if they struggled with mental illness. A question I am often haunted by is: would I know HOW to listen for signs of suicide? I just recently saw a TV ad for The National Alliance on Mental Illness (NAMI), where a man talks about his brother's suicide. It was for a new campaign called "I will listen."  There is a promise wall on the #IWILLLISTEN page where you can pledge support to listen with an open mind and no judgment.
But I am fortunate
Fortunately, I have a great trained therapist to listen to me, but what can the lay person do? If we could get more information and resources into the hands of the community, I imagine that lay people could do great things. I don't believe the adage, "If you talk about it, it will come to fruition." It is essential to talk about the finality of suicide, reminding people that they are not immortal. We cannot ignore this any longer!
Not another one
Last month, a late night phone call from my sister broke my spirit. Twelve hours away from me, a twelve-year-old and former student of hers, shot herself in the head with her father's gun. It's assumed that the girl was struggling with issues regarding her home life and was showing signs of being depressed: missing school, falling grades, and often feeling sad. My sister explained that the school counselor felt pressure to shut down the social media frenzy from the administration due to the attention which was drawn by this tragedy—they just wanted it to go away quietly so that no one would see it as a glorifying act and want to repeat it. But many of the parents joined together and created T-shirts, held fundraisers to raise money for suicide prevention, and wore purple to honor the young girl. The school's lack of a response didn't fit with the community's desire to raise awareness—and it hurt the cause.
What to take away from this
My observation is we are not doing enough, and some of what is being done might be hindering: 1) the healing process of the survivors and 2) our ability to provide the right type of help when and if teens reach out. Sometimes well-meaning people want to sweep under the rug the mere fact that someone dies, let alone by their own hand. But on the other end of the spectrum, there can be a desire to "hero worship" the one who died, putting the person on a pedestal. Of course, there is the added stigma of any mental illness, diagnosed or not. So what is the answer?
Teen suicide itself is not a brand new phenomenon. One of my best friends lost her 18-year-old younger brother to suicide. She says it was so hard because she experienced the guilt of what ifs and the family's discomfort with his depression. Also, the family was Catholic and people would say awful things to her about his cardinal sin. I am left with more questions than answers.
What are we not seeing before the suicide or attempt? What are we doing to help others grieve as they must? And finally, how do we handle death by suicide in a way that doesn't glorify it? How can a community learn to provide an environment rich in opportunities to talk, cry, journal, and, most importantly, get professional help?  What I do know is that we CANNOT stop asking these questions and we CANNOT stop looking for more places for people in need to get help.
Quick Stats on Youth Suicide
Suicide is the third leading cause of death for people between the ages of 10 and 24.
Nationally, about 4,600 youths are lost each year to suicide.
A nationwide survey of youth in grades 9-12 in the U.S. found 16 percent of students reported seriously considering suicide, 13 percent reported creating a plan and 8 percent reported trying to take their own life in the 12 months before the survey.
Every year at emergency departments across the U.S., 157,000 people between 10 and 24 receive medical care for self-inflicted injuries.
Source: Centers for Disease Control and Prevention (CDC)
Steps to protect a teen from suicide:
Address depression or anxiety. Don't wait for your teen to come to you with his or her problems.
If your teen is sad, anxious or appears to be struggling — ask what's wrong and offer your help.
Pay attention. If your teen is thinking about suicide, he or she is likely displaying some warning signs.
Listen to what your child is saying and watch how he or she is acting. Never shrug off threats of suicide as teen melodrama.
Share your feelings. Make sure your teen realizes that everyone feels sad sometimes — including you.
Try to get him or her to see that things will get better.
Discourage isolation. Encourage your teen to spend time with friends and family — rather than alone.
If he or she says no, however, don't push.
Encourage physical activity. Even light physical activity can help reduce depression symptoms.
Support the treatment plan. If your teen is undergoing treatment for suicidal behavior, remind him or her that it might take some time to feel better.
Help your teen follow his or her doctor's recommendations.
Also, encourage your teen to participate in fun, low-stress activities that will help him or her rebuild confidence.
Safely store firearms, alcohol, and medications. Access to means can increase the risk of teen suicide.
Source: The Mayo Clinic
Bullying
28% of U.S. students in grades 6–12 have experienced bullying.
20% of U.S. students in grades 9–12 have experienced bullying.
9% of students in grades 6–12 experienced cyberbullying.
15% of high school students (grades 9–12) were electronically bullied in the past year.
55.2% of LGBT students experienced cyberbullying.
30% of young people admit to bullying others in surveys.
70.6% of young people say they have seen bullying in their schools.
70.4% of school staff have seen bullying.
62% witnessed bullying two or more times in the last month.
41% witness bullying once a week or more.
Source: Tyler Clementi Foundation
*If you are facing any kind of stress, harassment or feelings of hopelessness, don't wait another moment to reach out for help. Here are some great organizations that can help you now:
The National Suicide Prevention Lifeline (1-800-273-8255)
The Trevor Project (1-866-488-7386)
The Jed Foundation (https://www.jedfoundation.org/)
For more information about available resources, check out our Resource page.