LOOKING FOR RESOURCES?
---
Challenge the Storm offers a wide array of resources to assist individuals and their families locate the information needed to make an informed decision. While Challenge the Storm, nor its representatives, are mental health professionals, we aim to provide relevant and accurate information to our visitors. Review our Disclaimer which provides additional details.
What is available?
---
When researching mental illness, it isn't always easy to find what you're looking for. But luckily, we have compiled a few helpful resources - available at your fingertips.

Learn About Conditions
Looking to learn about mental illness conditions? Gain insights into some of the prevalent conditions: symptoms, treatments, research, and more.
Information provided by NAMI
Mental health Screening
Not sure where to start? Start your search with some of the symptoms that have been observed - giving a great reference point to begin your research.
Information provided by MHA

Available Resources
Often, it's difficult to know where to turn for help. Luckily there are resources available to help you navigate the world of mental health services. Click below to get started.
Information provided by SAMHSA

Check your mood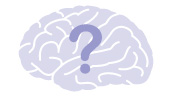 Could you be depressed
Helpful Resources
---
There are countless organizations who are able to provide support, whether during a crisis, to provide education and ongoing support, or to raise awareness of the issues surrounding mental health. The more informed we are, the more we can help other, and help ourselves.
>> If you would like to see your organization listed here as support, send us a message using the contact form below. <<
During a Crisis
Who
What to do in a crisis

Suicide Prevention Lifeline

Call 1-800-273-TALK (8255) anytime, 24/7

Crisis Text Line

TEXT "GO" TO 741741

Veterans Crisis Line

Call 1-800-273-8255, Press 1;
chat online;
Send a text to 838255
Education and Ongoing Support
| Who | What they do |
| --- | --- |
| The Campaign to Change Direction | The goal of the Campaign to Change Direction is to change the culture of mental health in America so that all of those in need receive the care and support they deserve. The Campaign encourages all Americans to pay attention to their emotional well-being – and it reminds us that our emotional well-being is just as important as our physical well-being. |
| National Alliance on Mental Illness (NAMI) | NAMI is a nationwide grassroots advocacy group, representing families and people affected by mental disorders in the United States. NAMI offers numerous classes and support groups for people or individuals living with someone with a mental health condition through chapters across the country. |
| National Institute of Mental Health (NIMH) | The National Institute of Mental Health (NIMH) is the lead federal agency for research on mental disorders. NIMH is one of the 27 Institutes and Centers that make up the National Institutes of Health (NIH), the nation's medical research agency. NIH is part of the U.S. Department of Health and Human Services (HHS). |
| Mental Health America (MHA) | Mental Health America (MHA) is the nation's leading community-based nonprofit dedicated to addressing the needs of those living with mental illness and to promoting the overall mental health of all Americans. |
| Substance Abuse and Mental Health Service Administration (SAMHSA) | The Substance Abuse and Mental Health Services Administration (SAMHSA) is the agency within the U.S. Department of Health and Human Services that leads public health efforts to advance the behavioral health of the nation. SAMHSA's mission is to reduce the impact of substance abuse and mental illness on America's communities. |
| Drugrehab.com | Drugrehab.com is an online resource that aims to educate the public about addiction issues, such as co-occurring disorders. People with co-occurring disorders have both a mental health disorder and a substance use disorder. Common mental disorders linked to substance use are depression, anxiety, post-traumatic stress, and eating disorders. |
| Bradley University Resources | Bradley University offers resources for a myriad of mental health related conditions as "A Counselor's Guide to Mental Health and Wellness". |
Awareness
There are numerous organizations who provide support, education, and who raise awareness. Along with those listed above, here are a few others to which we wanted to call attention.
| Who | What they do |
| --- | --- |
| Project Semicolon | Project Semicolon reminds you that "your story is not over." They share the notion that "A semicolon is used when an author could've ended a sentence but chose not to. You are the author and the sentence is your life." |
| Stigma App | The Stigma app is a tool which allows you to express your feeling anonymously, privately to a friend, or just for yourself. With the ability to track your mood over time, Stigma gives you the chance to see more than just how you are feeling in the present moment. They have also released a feature which allows you to connect, anonymously, with a "pen pal". You and your "pen pal" are able to share, discuss, advise, and confide, in a safe and personal space. Download it today for your smartphone. |
| CourtSystem.org | CourtSystem.org is free, and provides accurate and up-to-date information for local court or prison records or background information on people - as well as details on local government offices. This is a great tool to find help in your local area when you don't know where to turn. |