Part 1 - Suicide: The Taboo That is Killing Us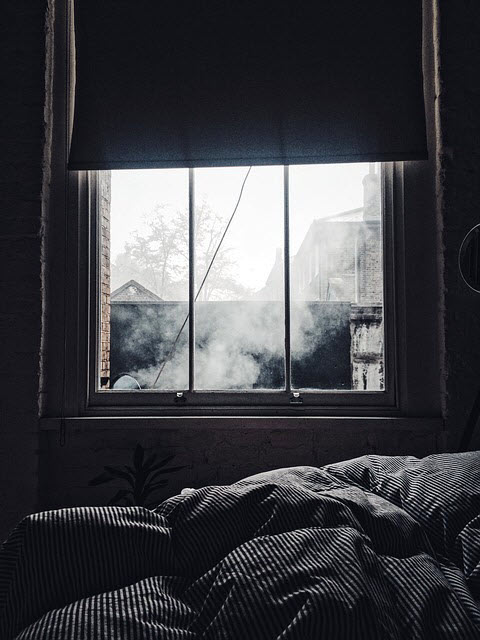 Suicide - the topic no one wants to talk about. However, the silence is actually killing us. Here are the facts:
The suicide rate jumped 24% from 1999 to 2014, according to an April 2016 report from the Centers for Disease Control and Prevention.1
Suicide is increasing against the backdrop of generally declining mortality, and is currently one of the leading causes of death overall and within each age group. "It is a leading cause of death and we just don't have a handle on it," says Matthew K. Nock, a psychology professor at Harvard and one of the country's leading suicide researchers.2
The nation's suicide rate is the highest it's been in 30 years.3
Twenty-two (22) veterans and one service member take their lives each day.4
"According to the CDC, each year more than 41,000 individuals take their own life. Suicide is the 10th leading cause of death among adults in the U.S. and the 3rd leading cause of death among people aged 10-24", the National Alliance on Mental Illness website states.5
The problem: benign apathy
I believe that most people have "benign apathy". In other words, "What does this have to do with my life?" We all have this benign apathy on one topic or another. This is not to say that we don't care. It simply means that we have not chosen to invest the time and effort to develop the necessary understanding, and the personal connection, to engage in a meaningful way. I have benign apathy about Type 2 Diabetes. I'm not proud of it. I worked with a man who had it. He pricked his finger several times throughout the day. That's all I know. Only people who have or have someone in their life with a mental illness seem to truly understand. Most people without personal experience use the negative, societal stereotypes as a reference.
There is one major difference with benign apathy towards Type 2 Diabetes and a benign apathy towards mental illness. I never question if Type 2 Diabetes is truly a medical condition.

Societal stereotype
Stereotypes are not uncommon in this day and age. And with stereotypes come misconceptions. The culture and social climate in which we live places a discouraging taboo on mental illness. As I have been speaking to groups of all ages, sharing our personal stories, most people fall into this societal stereotype category. After hearing our stories, they give us compliments as if we are "courageous". A courageous person does not meet the societal stereotype of someone suffering from a mental illness. We are seen as someone who is locked away; as someone who should be treated with extreme delicacy, like we are a piece of porcelain china.
The reality is that people suffering from mental illness are all around you, each and every day. One in five adults will experience depression during their lifetime.6 Sharing our stories is not the "courageous" part; the "courageous" part is getting out of bed each day, and facing a world that too often provokes debilitating terror. But even with this daily dread, we are no different than you. Everyone has fears, worries, anxieties. Ours lie in a different place, one that is much harder to see, and far less understand. I hope meeting us helps them understand we have far more in common than differences.
Generational stigma
At one presentation to an elderly group, I encountered something different. We always give a chance for questions throughout our presentation. But this group was quiet. About half way through our presentation one woman remarked, "We were taught not to talk about this". After she said this, the group was overcome with a sense of community; It was only when they acknowledged the stigma that is widely prevalent within that generation and recognized they were among friends - in a safe space - that everyone nodded and started to open up. The release of internalized tension that has been building for decades was palpable. Recognition and acknowledgement is half the battle. Not only of your own emotional state, but also the state of others; that mental illness is not something that should be viewed as an infection, but as another piece of who we are. When we left the elderly group, they were very appreciative. I call this "generational stigma". 
My personal experience with suicide
The first time suicide impacted me directly was when a close friend committed suicide. He was a boy I saw cracking jokes and doing pranks, and who I watched grow into a wonderful, dedicated man. I can still see myself at work, wearing my green suit, when I learned he had committed suicide. I was shaken for days. I wasn't able to go to the funeral, but I wish I had. No one can ever fill the special place he had in my life. Many years later, I learned more of the details related to his death. He had recently suffered a divorce. His sister had told his parents to get him help. His parents didn't heed her words.
The stigma and the misunderstanding prevented them from acknowledging the issue. I know that his parents will suffer for the rest of their lives, bathing in the consequences of their decision. I think about him often, and his parents, who are now burdened with the unfathomable weight of regret. I would like use his death as an example to highlight generational stigma, and to urge everyone to look for the signs. Don't wait to act. The consequences of indifference only present themselves after the fact, when it's too late. 
Recognizing stigma
Due to medical advancements and the increase in societal awareness, we are the first generation to start the conversation to reduce the stigma. Before we judge our elders too harshly, we need to understand that not talking about mental illness was the cultural norm. In previous generations, doctors did not have good solutions for those of us who suffer. I had a Great Grandmother that had a psychotic break, but they kept her at home. She never sought treatment. She, and her family, suffered for it. Decades ago, cancer was a topic which was avoided. Lack of knowledge, understanding, and the willingness to confront the issues prevented people from opening up.
The stigma still exists today, but significant progress has been made. Thanks to foundations like LiveStrong, global efforts are underway to spread information to end the stigma. Cancerworld.org notes, "A few years ago, the LiveStrong foundation spent a year interviewing more than 4500 healthcare providers, cancer survivors, organisational leaders and community members across 10 countries, to learn more about cancer stigma and how it operates".7 We now speak more openly. It's time for society to follow suit with respect to mental health. Together, we can challenge the stigma - we can fight back.
Why is it important to talk about stigma?
I have consulted with far too many teens in the target demographic that think they have a mental illness but who are afraid to get help. When they confide in me, and I tell them how to get professional help, they often respond, "My parents don't believe in mental illness". Let me say that again. "My parents don't believe in mental illness." Let me clear up any confusion. It is very real. And it carries very real consequences if we do not recognize it. Suicide is the 2nd leading cause of death among people 25-34 years of age. It is the 3rd leading cause of death for people 15-24 years old.8 This is far too significant for us to ignore the issue any longer.
I believe that stigma is cultural, generational, but also based primarily on helplessness, fear and ignorance. It's time to end the silence: our societal ignorance and fear is killing future generations. Nothing can bring back my dear friend. But I am determined not to lose another. I know the free-fall of hopelessness and despair. I know what it feels like to believe you have no other option. But I am living proof that there is always another option. Suicide is a permanent solution to a temporary problem. The best thing you can do for yourself and your family is to get educated. 
References