Part 2 - The Signs…Recognizing a Friend in Need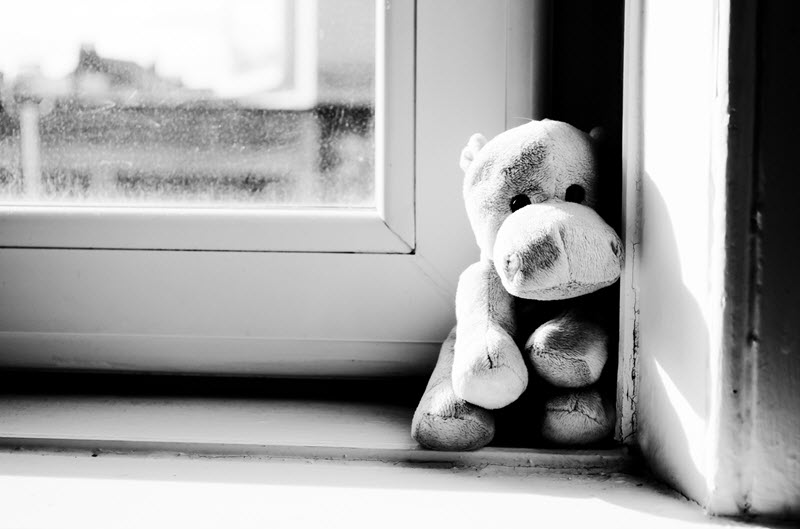 Challenge the Storm is not certified to provide professional medical advice, and does not attempt to diagnose any mental health condition. This article presents various warning signs, that should be used to identify possible risks. An evaluation should be sought from a mental health professional in order to receive a proper diagnosis.
---
Understanding mental illness and learning how to identify those in need, including those who may be fighting thoughts of suicide, is becoming increasingly important. As the number who suffer from mental illness, and as the rate of suicide increases, we must continue to become more educated about the issues so many of us face. This education is a vital asset; it allows you to recognize a friend in need, and to spring into action if, and when, the need arises. Are you prepared?
While in college as a head resident, I remember having hot chocolate in my apartment one evening, when an elegant young woman knocked on my door. With blonde hair partially covering her face, she asked if we could talk. I made her a cup of hot chocolate, and she confessed to me that she cut herself. She had never told anyone, and I was stricken with surprise that she was telling me. I vividly remember thinking, "This is so over my head! What do I do to help her?" I was not prepared for such responsibility. Throughout my education, I had never stumbled upon the topic of mental illness. At the time, I had never experienced mental illness of my own. Looking back, I realize how fortunate we were. We were able to get her the help that she needed. After a year at home, she returned to school, better prepared to face the challenges in front of her. We were able to get her help because of her openness and her willingness to confide in me. This established an immediate sense of trust, which I now recognize is such an extremely important factor when helping another. Showing a sincere sense of concern opens the door for an honest conversation to take place. This honesty, coupled with the understanding of how to deal with mental illness, is the foundation upon which support can be given, as well as received.
So if I see something, what do I do?
We have all noticed friends and family who have undergone behavior changes. Undoubtedly, you have experienced this yourself. Changes in behavior such as those described in this article are not direct indications of mental illness. Rather, they are signs that should be seen as potential symptoms of a deeper underlying mental health condition. Do not simply ignore the signs. Educate yourself on how to respond if you encounter one of these situations.
The American Foundation for Suicide Prevention
Earlier this June, we had a chance to connect with Michael Ballard, who sits on the national Board of Directors of the American Foundation for Suicide Prevention (AFSP) . He shared his personal sentiments around the importance of suicide prevention. His "Out of the Darkness Overnight Walk" held in this past May in San Francisco, was one of numerous fundraising events occurring all around the country. "The Out of the Darkness Overnight Walk is the largest annual fundraiser held by AFSP. Participants from across the country walk more than 16 miles from sunset until sunrise to raise money and awareness for suicide prevention".
"It's an emotional event… We grieve. We laugh and cry. We tell stories. We listen. Read poetry. Sing. Hold hands. Respect space and savor silence…"
sometimes, like a jet in an old war flick
I peel off and dive down
way down down
and I get that
stomach in throat
sick feeling
and I taste the bile
and everything
goes black before my eyes
and I dare death
to come close
and come close to it
until it's just an inch
from my nose
and then I level off
bounce along
begin to climb and then soar
off and away
into the air.

People come from all over the country and around the globe to honor loved ones lost to suicide. Many others are there because they've come close themselves, or are there to support someone else who attempted and survived…

Through the night, I think about the family and friends I've lost, or almost lost, and about my own struggles with depression. I'll share a poem I wrote many years ago:
I am lucky, I know, because I understand my warning signs. I learned before it was too late that I have to make myself reach out and talk to someone to free myself from depression's clutches. And I keep it away, most of the time… I know I can never take anything for granted.

Last year, [AFSP] committed to reducing suicide in the U.S. 20% by 2025.
"Good luck, and thank you, Alex, I applaud your work."
~ Michael Ballard, AFSP National Board Director
AFSP's Risk Factors & Warning Signs
AFSP knows that most people who take the necessary steps to actively manage their mental health lead fulfilling lives. What they also know is that there are warning signs, whether verbal or bahavioral, which are often exhibited by those who take their own lives. Pledge to learn more. Click on the warning signs and factors below.
Talk
Behavior
Mood
Health Factors
Environment
History
The Campaign to Change Direction
In 2013, Give an Hour President, Barbara Van Dahlen, Ph.D., put together a team after a conversation with staff from the Vice President's office about the state of mental health in America following the tragic shootings at the Sandy Hook Elementary School in Newtown, Conn. This team, with the help of concerned citizens, non-profit and private sector leaders, and influential members of the mental health community, launched The Campaign to Change Direction . Dr. Van Dahlen notes, "The Campaign to Change Direction is a collective impact effort designed to change the culture of mental health in America. The initial phase of the campaign focuses on creating a common language by educating all Americans about five key signs of emotional suffering. Just as we know the signs of a heart attack, we can all learn the signs of emotional suffering so that those in need receive the care and support they deserve.1"
Learn the Signs
Click on each sign for for additional insights.
The Signs
What should I look for?

More

Personality Change
Their personality changes. You may notice sudden or gradual changes in the way that someone typically behaves. He or she may behave in ways that don't seem to fit the person's values, or the person may just seem different.

More

Agitation
They seem uncharacteristically angry, anxious, agitated, or moody. You may notice the person has more frequent problems controlling his or her temper and seems irritable or unable to calm down. People in more extreme situations of this kind may be unable to sleep or may explode in anger at a minor problem.

More

Withdrawal
They withdraw or isolate themselves from other people. Someone who used to be socially engaged may pull away from family and friends and stop taking part in activities he or she used to enjoy. In more severe cases the person may start failing to make it to work or school. Not to be confused with the behavior of someone who is more introverted, this sign is marked by a change in someone's typical sociability, as when someone pulls away from the social support he or she typically has.

More

Poor Self-Care
They stop taking care of themselves and may engage in risky behavior. You may notice a change in the person's level of personal care or an act of poor judgment on his or her part. For instance, someone may let his or her personal hygiene deteriorate, or the person may start abusing alcohol or illicit substances or engaging in other self-destructive behavior that may alienate loved ones.

More

Hopelessness
They seem overcome with hopelessness and overwhelmed by their circumstances. Have you noticed someone who used to be optimistic and now can't find anything to be hopeful about? That person may be suffering from extreme or prolonged grief, or feelings of worthlessness or guilt. People in this situation may say that the world would be better off without them, suggesting suicidal thinking.
NAMI
The National Alliance on Mental Illness (NAMI) is the nation's largest grassroots mental health organization dedicated to building better lives for the millions of Americans affected by mental illness. What started as a small group of families gathered around a kitchen table in 1979 has blossomed into the nation's leading voice on mental health. Today, NAMI is an association of hundreds of local affiliates in each of the 50 states, volunteers, and state organizations who work in communities to raise awareness and provide support and education that was not previously available to those in need.3
Negative Coping Skills
NAMI offers a wide array of services and programs, which are accessible to anyone who wishes to participate. One of the areas highlighted in some of the trainings is around negative coping skills, due to how often these types of mechanisms are used. They are used as an escape, or a denial of their mental illness. Things such as not eating, purging, self-injury, and drug and alcohol abuse may be used as negative coping mechanisms. Many of these are often overlooked, or ignored, seen as "just a phase". Especially in teenagers, people often jump to the conclusion that these changes in behavior are caused by hormones - "just a part of growing up". And while hormones do have an affect on behavior, these symptoms, if exhibited, should never be ignored. Pay attention, get involved.
Unfortunately, recognizing the signs does not always prevent distructive situations. During a NAMI training I attended, a mother shared a story of her daughter, who she lost to suicide. Her daughter was schizophrenic, but also had spontaneous negative impulses which no medication could control. Her daughter was very active in NAMI, but she feared a negative impulse episode would end her life. And sadly, one did. Four months later, her mother was in training to be a NAMI presenter in honor of her daughter.
Each moment, each interaction, is an opportunity to save a life. You will never know if, or how many lives you have saved. So again: pay attention, get involved. Never underestimate the power of your kindness.
If you, a friend, or family member experiences any of these symptoms, especially if they are intense for 2 weeks or more, talk to someone that can help like your parents, a teacher, your doctor, or a caring adult. The National Suicide Prevention Hotline is always available 24/7.
In the Moment
If you find someone trapped in this downward spiral of hopelessness and despair, realize they may not be capable of being rational in this moment. The only way to reach them is on an emotional level. Reach out to them in caring way, expressing your concern by mentioning specific incidents you have observed. Also, don't be afraid to ask them if they are thinking about killing themselves. Asking the question won't cause someone to think of it. Show them you care. This will be like tossing an emotional lifeline to them. Then they can see you through their emotional thunderstorm and realize they are not alone. Once you have earned their trust, encourage them to get the help they need. Most of all, don't be afraid to say something. The only thing worse than ignorance is indifference.
National Suicide Prevention Hotline
The National Suicide Prevention Hotline is 1-800-273-TALK (8255). The teen line, 1-800-TLC-TEEN (852-8336) or text "TEEN" to 839863. The teen phone is open 6-10 p.m. PST: the text line is open 5:30-9:30 PST.4