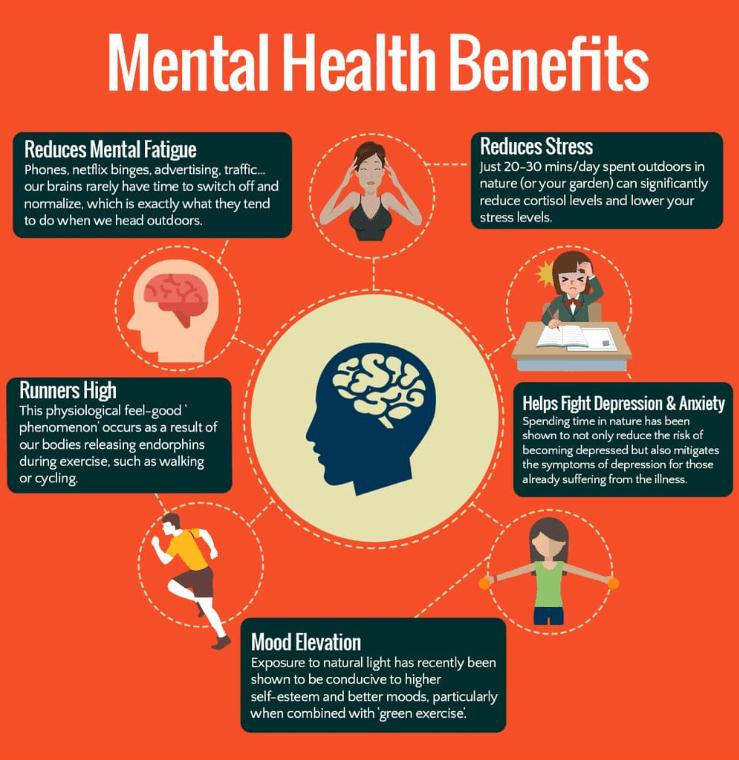 A cloudy weekend invites you to stay indoors, wrapped in your favorite flannel pajamas. While it might be comforting to wallow in bed and binge-watch your favorite soap opera from 10 years ago, there is a better way. Face it, we are all a bit lazy on the weekends, falling back into old and comfortable habits.
Break out of those old habits and face the sun. Scientists are finding that spending time outdoors can give your mental health a well-deserved boost. You'll surprise yourself with the fun you'll have. So, dress well, pull on your boots, and see if you don't find these benefits within just a few hours.
There are places in every corner of the world that offer splendid scenery, great exercise opportunities, and fun for people of all ages. Don't worry if you can't climb a rock face or bike for 26 miles; there's activity for persons with any ability. There are many benefits for persons from five to ninety-five.
Five Mental Health Benefits of Spending Time in Nature