Part 2 - The Tale of Two Men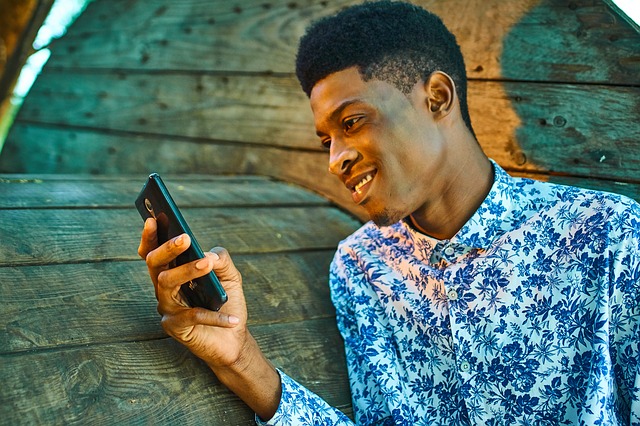 Two
Shortly after "coming out of the closet" about my mental illness, I was contacted by another male friend. "You've been there, one way or another. I appreciate your courage," he said. I told him we are all in this together. He responded, "Yeah, our family motto is you admit no faults, hide your feelings and emotions, don't talk about problems. Makes you weak… Have spent some time on the edge: bottle in one hand and a gun in the other." As we continued the conversation, he told me he was getting help and on medication. I told him to stay in touch with me. He was very appreciative.

A few months later, my friend contacted me, "I am struggling today." I told him he was not alone, he is uniquely wonderful and deeply loved by his family. He appreciated my words but was still struggling. His "inner demons" were winning that day, but he wasn't giving in. By the end of our conversation, he felt better. I will always remember the "you are a life saver" message I got from my friend a few days later. "This time I was there to help," I thought.
Support Group Practices Taught at Home
As I became a teen, I used to help out with meal preparations and clean up whenever we got together with family or friends. I loved to listen to my mother and other women talk. It was much more interesting than playing outside. For those of us that are blessed to have a relatively functional childhood, we women learned at an early age how to be an active, supportive listener. We all know that having a meal together is good fellowship in general. Who knew meal preparation and clean up is a what the National Alliance on Mental Illness (NAMI) calls "Group Wisdom" during its support group meetings? As demonstrated by my story at the beginning, we need to allow men to express negative emotions. 
What is Group Wisdom?
Depending upon the support group they are attending, NAMI members in difficulty can benefit from all of the combined lived experiences of the support group members present. As my grandmothers, aunts, and other women relatives would share with me, their experiences related whatever life challenge I was facing; NAMI support group members share their lived experiences specific to the challenge the individual is facing. One example would be how to find a good psychiatrist in their city. All conversations are confidential. Friendships that would otherwise take years to develop, develop within months. Individuals realize that they are not alone. Group members brainstorm ideas about how to problem solve difficult problems, provide empathy and support. But this group wisdom can be extended beyond support groups.
Learning to Drive
Part of getting his driver's license, my son had to drive the car for 50 hours with either myself or my husband. Unfortunately, for the majority of my son's life I have been either working full-time with long commutes, in bed exhausted or sick with migraines.  Because of my recently improved health, I got to be his driving coach. I will always treasure the time we spent together. Because we live in the country, I would plan hour-long destinations for our trips. We drove out to the mall, to a local historical site, to a small town that had a soda shop, to our singing lessons, and to our art classes. Because of those "mandatory 50 hours", I was able to pry my teenage son away from video games and get to know him that much better. As a mother, I may have learned more than my son through this experience. 
Quality vs. Quantity
This summer has cemented for me that "quality" time does not always replace "quantity". When we first started taking our "driving adventures" my son would get upset when he didn't do everything perfectly or when something unexpected happened (e.g. rain). When he was critiquing himself on how he parked the car, I said, "There is no grade for how you park a car!" I finally understood that he thought he needed to have 50 hours of perfect driving. I explained to him they just wanted him to have 50 hours of driving so he would experience the full range of experiences he would driving alone. "They know you are going to have unexpected thunderstorms, someone is going to cut you off in traffic, etc. They just want your first time having these experiences to be with an experienced driver." After our talk, he was better able to manage the unexpected.
Truthfully, I felt I was getting a lesson in the personality of my son. I saw how he behaved in all those situations. I had the opportunity to respond when something occurred. But mostly we just talked. Away from video games, my son has a thirst for new technology. He wanted to talk about virtual reality and augmented reality. Sure, we are talking about video games, but he is thinking about product design, customer service, and marketing! How exciting to see emerge the young adult my son is becoming! More importantly, I got to see how my son reacted when something didn't go easy for him. Academics have always come easy. So I got to show my son that no matter what happens I am here to listen and support him. I am teaching my son it is OK to open up and express your frustrations. I am teaching him NAMI "group wisdom."
Internship for Life
Based on my background and experiences, I am looking for moments as we perform the necessary and practical tasks of life for my husband and me to share our "group wisdom" with our son. To treat those "less than ideal situations" (e.g. forgotten homework until Sunday night) as "teachable moments" to educate our son on the importance of time management as he manages high school homework assignments, for example. Instead of allowing myself to get upset, how can I view this as an opportunity to share a lesson in life I learned? My son's driving experience became more than just a means for him to get a driver's license. He learned the valuable coping skills for when life is difficult for him. And as my son grows into a man, he knows that struggles will arise, and we've taught him how to ask for help. Men can ask for help, too.
The Civil Rights Movement of Our Era, Mental Illness
With the Celebrities like New York Giants wide receiver Brandon Marshall calling mental health awareness and acceptance "the civil rights movement of our era." (https://www.usatoday.com/story/sports/2017/08/30/michael-phelps-brandon-marshall-mental-health-battles-royce-white-jerry-west/596857001/), Lady Gaga, and other celebrities telling their stories our society's views on mental illness are changing. I am just a thoroughly Midwestern mother living in the heartland of America who is willing to tell her story. I know the statics, "One in five individuals wrestles with a mental illness" is true based on my own experiences. People are starving for help related to mental illness. Let me share just one of my experiences that happened when I am open about my mental illness.
I just completed my last "CIT lite" training for police officers the third week in July. Despite more students than expected, things went well. Most interesting was what happened when I went to pick up my second order of binders from FedEx Office. I used the same FedEx Office to create the binders for both classes. To meet the quantity I needed, each time we had to get some additional 1/2″ binders from another location. Each young man I worked with was very helpful.
[Jack], a gentleman around my age, said he would run my order up front at his register. Jack proceeds to tell me that his daughter has recently been diagnosed with a mental illness, that she has had multiple visits to the psych ward and that he is at his wits end! Perhaps he helped put together my order. I gave him the NAMI information he needed. I said, "As you learn in NAMI training, when it comes to mental illness no one is to blame." Someone suffering in silence now knows he is not alone and where to get help. 
As a Mother
As a mother, I see a need in our society that my background and experience equips me to fill. Experience has taught me that people desperately need help but don't know where to turn. Every 16 minutes someone is killed by suicide in this country. I will be open about my mental illness so people know who they are not alone. Someone you know is suffering in silence. Go to nami.org and find your local NAMI chapter.  Get trained as a NAMI Facilitator and practice "group wisdom" for your family and friends. Help us break this deadly cycle of stigma, silence, suicide, and death. Get educated. Save a life.