On the Road to Suicide Awareness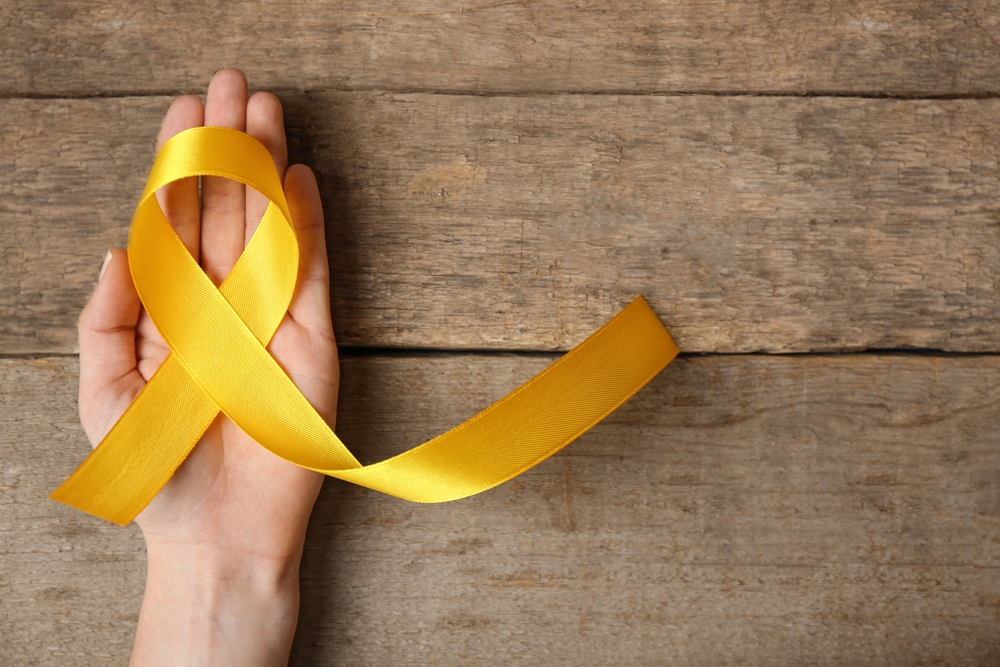 In a way, when I reflect back over my career as a nurse, I feel I have been inexorably drawn toward suicide awareness and prevention.  As a shiny new registered nurse working on my first ward, I completed the admission process and risk documentation for a young man who had been experiencing feelings of hopelessness and isolation. He was traveling around the country working and his family was not in the city.  My initial assessment identified that one tangible trigger for the onset of his feeling suicidal was excessive alcohol consumption, and he told me that when he finished work, he would drink a litre of brandy and then start to feel like there was no point in going on with his life.  I went through all of the correct processes for admission and offered, what I thought at the time, was hope that there was a future where he would not feel like he currently did. I assured him that over the coming days we would get to know each other and together get to the bottom of why he felt like he did.  I showed him around the ward environment and took him to his bed bay, which was unoccupied as we had had three discharges that day. He seemed really settled and thankful that he was in a 'safe place'. I went back to the nursing office to finish my risk assessment and I clearly identified that alcohol was a precipitating factor in the onset of his low mood and suicidal thoughts.
What I didn't know at the time was that I had just made my first mistake as a registered nurse because, although I had completed my risk assessment with bells and whistles on, I had not asked him the most important question, 'do you have any alcohol with you?'  I also failed to ask him if I could check in his bag for any items that he shouldn't have on the ward, including alcohol. He, of course, had a litre of brandy in his bag and he proceeded to drink it over the next few hours. During the night's checks he seemed to be sleeping, but at the 2 am check, he was found with a ligature around his neck and despite desperate efforts, could not be resuscitated. I have never forgotten this experience in my now 20 odd years as a nurse and I don't think I have ever really forgiven myself for the mistakes that I feel made in not asking the right questions.
Since Then
Since then I have worked in most areas of the mental health and well-being services that the Trust provides and have become more and more concerned and involved with safety and, in particular, suicide prevention and the aftermath of suicide. The Trust is a health and social care NHS organisation that provides a range of services to the city including working age and older age adult's mental health, perinatal mental health and dementia care, learning disability services, alcohol and substance misuse services, brain injury and neurological impairment services and gender identity services. We have a range of inpatient and community services and we provide Improving Access to Psychological Therapies (IAPT) in primary care.
I currently work in a small team as the clinical risk manager for the organisation. I don't necessarily like the title of the job because it seems unrelated to what the job is really about which is service user safety. I investigate and oversee incident investigations where service users have experienced harm and I try to ensure that the lessons learned from these incidents are embedded and fully understood by the organisation and the people delivering care.  As a part of this work, I am regularly at coroner's court and I have contact with bereaved families who want to know why their loved one has died.  Whilst much of my work is about serious harm and often death, I get a lot of personal satisfaction in making sure that people affected by suicide know the truth about the care their loved one received from our services, even when the care is not as it should be, and this open honest approach is something that the Trust strongly supports.
The Trust
In the recent past, our city's suicide rates went above the national average for suicide and this became the catalyst for the statutory and voluntary organisations in the city, led by public health, to come together and talk about our local strategy for suicide prevention.  When I first joined the city-wide group I initially thought it would be about rewriting the strategy, which was first published in 2012, but it quickly became apparent that other members of the group had the same view as me, which was that people don't really read strategy documents and that what was needed was real tangible action.  Around the same time, the Trust completed a thematic review of recent suicides and one of the conclusions was that we needed specific suicide awareness training for clinical staff. Some of the staff interviewed as a part of the investigations that were thematically reviewed revealed that they had not had specific and focused training since they had first registered in whatever discipline they worked in. The Trust provided basic awareness through its clinical risk training, but suicide awareness was only a small part of the training programme. The city-wide suicide prevention group also identified that basic awareness training was needed for everyone in the city in order to raise awareness of the issues and to provide information on where help can be found for people who feel suicidal but who were not necessarily receiving secondary care mental health services. 

The Trust also held two events focused on bereavement in suicide and suicide awareness and we invited nationally renowned experts to come and speak including Angela Samata, Dr. Sharon McDonnell, Professor Christopher Dorries OBE, Professor Rory O'Conner and Professor Christabel Owens.  I was personally awestruck with the amount of expertise and experience these people brought to the table and took something from each person in developing my understanding of the complex nature of suicidal behaviour and suicide. I was particularly interested in Professor O'Conner's work and started to avidly read about his approach and I familiarised myself with his Integrated Motivational Volitional (IMV) model of developing suicidal behaviour. 
Moving the Needle
With all this in mind, a small group of us, including a service user expert by experience came together to develop a basic training package for anyone in the city who wanted it, and a more detailed training package for people who were asking the question 'are you feeling suicidal?' in their everyday practice.  It took us a number of months before we were ready to launch the pilots of the training package and after delivering the first pilot sessions, we refined the content and worked out which parts worked, and which didn't. At the time I really felt like the secondary care training was 'my baby' and for a long time I delivered the sessions and frantically checked the evaluations to make sure people were satisfied with what we were delivering, I am not regularly delivering the training now and have been able to let go and feel confident that we have the content right.  As a result of our on-going work we now also have an internal suicide prevention steering group in the Trust which monitors the evaluations and updates the training to keep up with local and national thinking around suicide behaviour.

As our city-wide work progressed, we were able to apply for government funding and this led to the development of a regional group that has a strong focus on the wider region and brings together all of the regions' essential services both statutory and voluntary.  The work of the regional group has been a spur for the development of real-time surveillance, a process that allows for vital information on suicide to be shared with appropriate services quickly, support for the media in giving sensible messages about suicide and increased research into the data that is available around completed suicide.
Making Progress
I don't like the saying 'we have been on a journey' but in terms of the developments locally and regionally around suicide awareness and prevention, it feels like we have come a long way from where we started and although I still feel like there is a long way to go, we now have a strong shared regional ambition to reduce inpatient suicide to zero and reduce community suicides by 10% across the region.  I don't know if we will ever prevent all suicides but the more opportunities we take to talk about suicide and the more we reduce the stigma the better the long-term prospects will be. I honestly think that understanding the feelings of entrapment, feeling like a burden and feelings of hopelessness, experienced by people with suicidal thoughts, are the keys to offering help. As a Trust we are continuing to develop and work on our collaborative safety planning processes because this encourages conversation and a personal commitment to stay safe.
I continue to love the work that I do with the Trust and feel blessed that I have been given the opportunity to work with people who devote their lives to trying to help other people.
I have recently been asked to travel to Uganda with the Trust to support the delivery of suicide awareness training for people living in Gulu and whilst I am fairly anxious about the whole thing I can't wait to be involved in this experience.