Emotional Impact of Physical Injury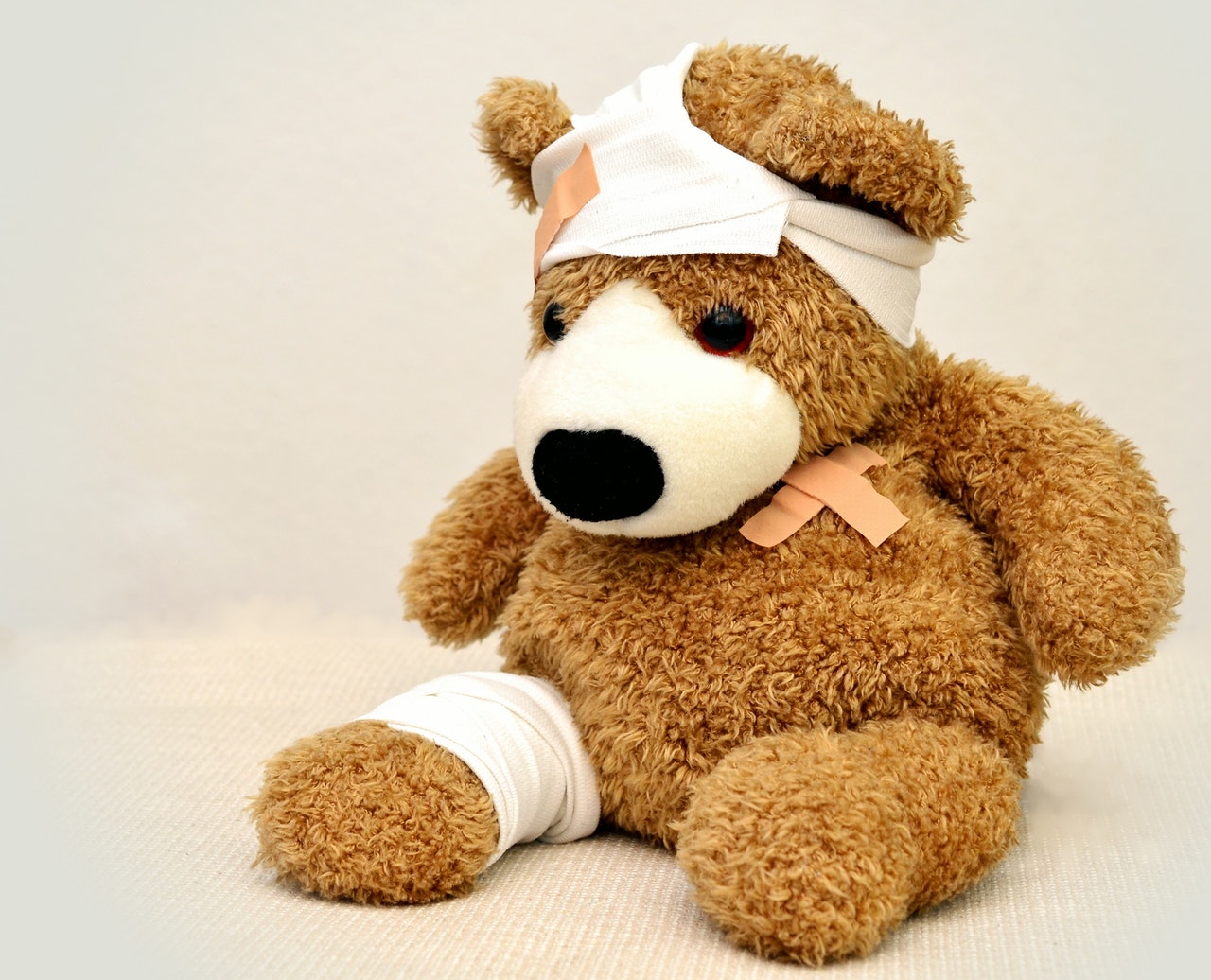 Note: This article was authored by an outside organization. Challenge the Storm does not explicitly promote the use of the treatments contained within this article but does encourage all readers to be as informed as possible about possible treatment options, including the one in this article.
---
Many people, athletes and otherwise, have experienced some form of injury throughout their lives. Though it can sometimes be overcome, there are instances where the injury becomes a part of life. Physical therapy, medication, and even surgery can be options to help the recovery process. Many doctors focus on this — the physical aspect of injury. It is discussed less often how an injury may affect mental health, however. The correlation between mental and physical health is strong and should be discussed with doctors though it is often overlooked in the exam room. Exercise and eating healthy has a proven positive effect on mental health as well as the community aspect of working out that many people find comforting. The recovery process can be draining and contribute to symptoms of anxiety, depression, disordered eating, and more. Standard treatment methods may help an injury, but it is also important to consider other treatments along with seeking psychological help. The mental hurdles that must be overcome to fully recover are often not associated with treatment, but are just as necessary to consider.
Physical vs. Mental
For decades now, studies have shown a positive correlation between mental health and exercise. They overwhelmingly conclude that exercise can help someone struggling with depression or anxiety; the leading thought process behind this is that exercising releases endorphins and dopamine which mimic happiness in the brain. There is also a school of thought that emphasizes the importance of exercise and self-esteem. Mental health professionals agree that exercising can boost body image and confidence. A positive self-image can have an impact on almost all aspects of life, including person-to-person interactions, relationships, work, and family life. Exercise is not the cure-all for mental health issues, but it is highly recommended to help people who are struggling. Exercise in and of itself can help combat feelings of sadness or isolation, especially when someone does not exercise alone. It is also widely known that being a part of a community has a positive effect on mental health. In many athletes' case, they do not exercise alone — people go to yoga classes, have running groups, and in many cases are a part of a sports team. The team aspect of sports can have a major positive effect on mental health as it is a community to be a part of. When faced with injury, many athletes suffer from isolation. Isolation is a common symptom of depression and can lead to loneliness.
Once injured, an athlete is faced with the inevitable necessity to "take a break". This term invokes an image of someone who is bored or even stir-crazy. Often an injury will force us to rest and recover. These periods of rest lack the mental and physical stimulation these athletes are used to. This specific boredom can lead to increased stress, anxiety, and symptoms of depression. There is also the potential issue of lowered self-esteem. Less exercise means the body can fall out of shape and cause issues with body image. In some cases, athletes also face the potential of developing disordered eating habits. Serious athletes are often on strict or specific diets that maximize their efficiency; without exercise in the mix, there is a risk of developing bad habits. These can surface in the form of over or under eating. If food becomes anxiety-inducing to think about, this may be the case. Yet another issue that people who are recovering might face is the feelings of hopelessness that can come with physical therapy that doesn't seem to be getting anywhere or when faced with surgery that has an even longer recovery time. It is important to find a hobby that can stimulate the brain, spend time with loved ones, and generally partake in activities that can spark joy. These feelings can certainly be overwhelming, but there are steps we can take to overcome them.
Injury is Opportunity
An injury is not a death sentence — it can be seen as an opportunity to grow and improve. The specific treatments that are used to help with injury can play a role in the mental health aspect of recovery as well. Some treatments such as surgery can seem like a daunting and expensive treatment and may not be successful. Physical therapy can be draining and produce barely noticeable results on a day-to-day basis. Many mental health professionals suggest setting small goals to achieve throughout recovery, which can seem difficult when results are less noticeable. There are alternative treatments, however, that offer some hope for a speedier and less painful recovery.
Stem cell and Platelet-Rich Plasma (PRP) therapies can offer hope to patients who are recovering from an injury of soft tissue, cartilage, or muscle — these make up the majority of sports injuries. Stem cell therapies work by injecting stem cells into an injured area. The stem cells being injected are able to "call" to other cells, ones that are rich in healing properties, to the injury site so that recovery can happen. The recovery time is short and does not require surgery. The process is also often less expensive than surgery which is not often covered by insurance unless deemed necessary. PRP therapies work in a similar way by taking a patient's own blood sample and sending it through a centrifuge to separate out the platelets from the rest of the blood. Once the platelets are separated out they are also injected at the injury site. Platelets contain growth factors which speed up the healing process as well. For both types of therapy, doctors use an ultrasound to make sure that they are injecting in the right area for the most effective treatment.
Both of these options can be more cost-effective than surgery. Sometimes surgery is the only option, however. In this case it is still possible to enlist the help of stem cells or PRP. Surgeons now have the ability to use surgical string that is coated in stem cells or platelets to help wounds close and heal more quickly.
These treatments are important to consider because they have the potential to more easily overcome the emotionally draining recovery process. If these treatments are successful, which they often are, the patient faces a faster recovery time which will allow them to get back in the world and back in the saddle of working out. These treatments are not an alternative to surgery or physical therapy necessarily, but they offer hope for those who are faced with an overwhelming recovery process. If the thought of recovering from an injury is overwhelming, something that can be done to reduce stress about it is to consider other therapies. There may be an option out there that allows for a much less invasive procedure and faster recovery time. Checking in regularly with a doctor who is versed in mental health may also be necessary. The likelihood that someone will be affected negatively by an injury depends on many factors, including previous mental health issues, dependence on community, and maintenance of healthy habits surrounding food and free time.