"It's a Beginning": The Journey of Building a Grassroots Mental Health Chapter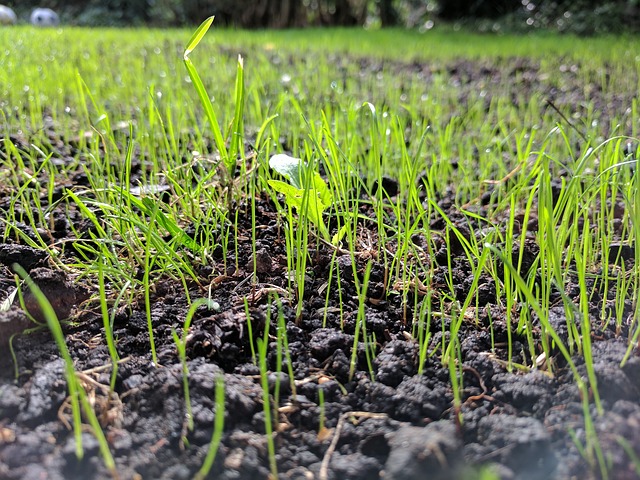 "It was good talking to you. I look forward to the meeting" his text said after my phone call with a potential support group participant. "This is really happening," I said to myself. I was so grateful to [Nick] who had referred him. We just had our first evening support group the Thursday prior. After wrestling with my own mental illness, I am finally at a place in my life where I am able to constructively help other people. These days I often say to myself, "It's a beginning."
A lot of people with mental illness are looking for a safe place and having trouble finding it. This is a series about building a safe place from the ground up.
Psychotic Break
My mental illness journey began almost ten years ago, I went five nights without sleep, went into psychosis and checked myself into a psych ward. I spent my birthday in the psych ward. Since that time it has been a long, arduous journey rebuilding my life. Like so many people that experience trauma, I had to walk through all the stages of the grief process to rebuild myself. Those were lonely years in the beginning. Eventually, I was able to go back to school and eventually work full-time again. Yet all this time I felt alone. It wasn't until someone referred me to the National Alliance on Mental Illness did I find a supportive, safe environment with people like me.
National Alliance on Mental Illness
The National Alliance on Mental Illness (NAMI) is the largest grassroots organization in the country dedicated to improving the lives of people with a mental illness and helping their families. I call NAMI the grade school and high school for people like me. NAMI's free educational classes taught me the science and the biology behind having a mental illness, but also helped me to psychologically accept that I had been through a traumatic event. I vividly recall walking into a NAMI Connection Support Group meeting on a balmy summer evening. I saw a man in short sleeves telling the group how well he was doing. My eyes caught a glimpse of his forearms. There were four razor blade scars on each arm that went all the way from his wrists to his elbows. "I can talk about literally anything here," I thought to myself. Through the NAMI support group and classes I learned I was not alone.
The Dream
My involvement in NAMI taught me that "when it comes to mental illness no one is to blame". Since I joined NAMI in 2015, I have been involved in NAMI's awareness programs. With over twenty years in marketing, I jumped at the chance to tell my story. Research shows that when people like me tell our story, stigma is busted. I remember giving a NAMI presentation at a local high school. My co-presenter made the comment, "If we help one person it is worth it." My thoughts echoed his.
Being involved with NAMI has been a lifesaver for me but it took me seven years to find NAMI. Why? Because my county didn't have a local chapter. After a NAMI get-together, I remember talking with two other presenters about the fact that there wasn't a NAMI chapter in our county. "I talk to individuals on the psych ward every Friday at the hospital," [Rachel] said. "I think we need to do something to get a NAMI chapter in our county." NAMI has chapters in approximately a third of the counties in the U.S. The idea really resonated with me. For the last three years, I have routinely driven 45 minutes to an hour to attend a support group or NAMI training. I live in a rural county where transportation is a real issue. "How about I find out what it takes to start a NAMI chapter?" I volunteered. The three of us began meeting to start a NAMI chapter.
Encountering Setbacks
Although I found out that the process would be relatively straightforward, our lives were not. Rachel and I lost our third member to suicide. The entire mental health community was impacted. We were rocked by grief. I ended back in the psych ward for the second time in my life. Our third member suffered from additional medical problems. For a good portion of 2017, I dealt with medication issues related to my mental illness. Indeed I thought our dream had died with our friend.
In May of 2017, I finally felt more like myself. I started thinking about working again. "Is there any way I could use my background in marketing to advocate for mental health?" I wondered. "Was there something related to mental health that I could do?" It seemed like a dream. A friend suggested that I meet with the director of a local recovery center. "Your resume is impressive," she commented. "Why don't you contact the Executive Director of the mental health board? Perhaps you could work something out for the next fiscal year?"
Step One
Working again, only this time in mental health. This would be my dream job. Was it possible? I decided to put together a presentation of all the advocacy activities I had participated in the last few years. "This way I won't go in empty-handed," I thought to myself. I wrote a cover letter and emailed them both to the Executive Director of the Brown County Mental Health and Addiction Services. I was so nervous. When I called a week later to follow up, she was willing to talk to me. "I am available next Thursday for an hour," she said. I was elated.
In July of 2017, I was hired as a mental health advocate for Brown County. My first objective? Start a NAMI chapter. It was finally coming together. I spent July and August meeting people around the county that had a passion for mental health. I will always remember walking in our first steering group meeting to build a NAMI chapter in September. [Rachel] and I walked in at the same time. I remember giving her a shoulder hug and saying, "We are doing it." At the first meeting, we each told our stories. My eyes glistened with tears. "Each of these people is passionate about mental health as I am," I thought. "It's a beginning."
Why I Am Writing This
My experience over the last few years has taught me that when I tell my story, people have the courage to ask for help. I hope that through this blog people like me will understand there is life after a mental illness diagnosis. When I meet people for the first time often times they don't know about NAMI. As I chronicle the process of building a NAMI chapter in my county in a future blog, may you be encouraged to support grassroots mental health organizations.