From there to here: A journey of recovery full circle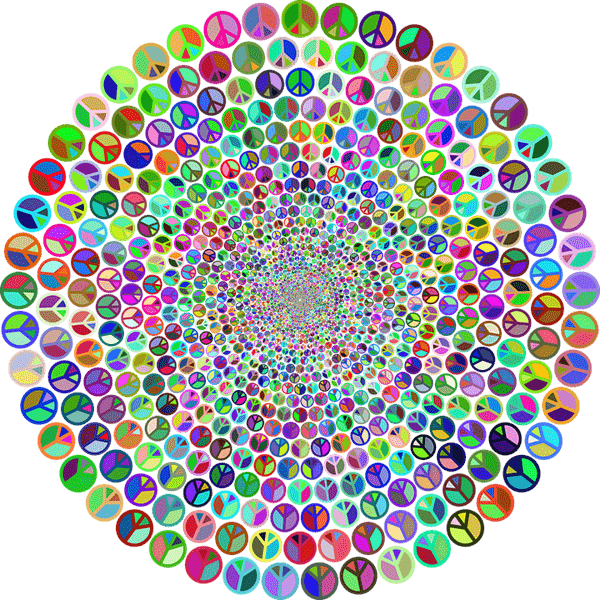 Today, I enjoy relaxing in my reclining leather loveseat next to my ten-month-old black lab puppy, Lulu. She rests her warm head on my leg.  I am excited about the impending birth of my first grandchild who is expected later this month. It is now spring and my moods have lifted. On a day like this, with the sun shining and a slight breeze coming in, you would never guess that I am in recovery. On a day like this, it seems impossible that a bit more than 2629 days ago, this day wasn't going to happen. I thought January 8, 2010, was to be my last day.
My "last" day
I want to be perfectly clear when I say the "last." I mean, for at least four hours in the early morning of January 8, 2010, I no longer wanted to live. On that day, I thought there was no way I could write this story. No one in my life knew what was going on with me. Not my husband of 23 years, nor my three children, ages 17-21. But even worse, my psychiatrist, my therapist, my sisters and brothers-in-law, my father, my mother and father-in-law, and many friends, did not have a clue of my desperation - even though I had spoken to many of them about things that in retrospect should have signaled red flags.
Of course, I wonder why my immediate family didn't see anything that concerned them. The answer to all of those questions and more is that I was really good at hiding. I hid my deep dark depression, money problems, excessive drinking, self-harm and immense grief for the loss of my nine-year-old dog, Lucky, who died two months prior. 
The scene
Going back to that awful time, in the middle of the night, on the old smelly sofa in my lower level family room with a box of wine and hundreds of prescription pills, I contemplated death. The pain I was feeling was too much to bear. My family was upstairs asleep and my JoJo, a mutt aged two, lay beside me. As I envisioned the different methods I might use, I kept thinking of how I would be found…and by whom.
Maybe this obsessive thought is part of what kept me from going through with it. What is most important for me to convey in telling the story of my survival and subsequent recovery is this: hiding my depression almost cost me my life. I had felt the place where you dip your toe into the pool of despair. Maybe I was submerged and my lifeline was the love of my children which allowed me to tread water until I had the courage to ask for help. I needed help.
A terrifying admission
I got into my car and drove to the emergency room after writing a "truth letter" to my husband, asking him to explain to our children where I was and why. I was still being evaluated when he arrived at the hospital. A joint decision was made for me to enter the Mood Disorder Unit. Talk about scary, I was voluntarily checking myself into a mental hospital. The eight days I spent in the hospital are a bit of a blur to me. I remember I wanted to sleep a lot, and that I cried and screamed.
I missed my dog so much that week, my husband brought her every day to see me so I could hug and kiss her. Additionally, I had other family and friends that visited. I remember they made me go to group sessions. Now I needed to get better so I could go home. I needed to work out a safety plan for my recovery so I wouldn't end up in here again.
Leaving the safety of the hospital was no easy task.  As much as I wanted to go home - to be home - home had become a scary place. It's a bit like the scene of a bad accident. Shortly after I returned home, my elder two children went back to college, at the same school, which gave me some comfort.  My son had a new fiancé at school and my daughter lived with good friends.  My youngest was in her final year of high school and was on the basketball team.  She quickly got back into her routine.
Back on my own
I was afraid to be alone at times and I had friends and family who checked in regularly.  A sister-in-law who was in seminary was a wonderful listener. I went back to the mental health professionals I had been seeing prior to my hospitalization. I still see the same therapist today. In each and every encounter, I felt the need to say I was sorry I let them down.  This was especially true of my family members, who in turn felt they had let me down.
I was asked by so many people, "why didn't you ask for help? Why didn't you talk to someone?" If you haven't been in that awful place, it's hard to understand. Even for those who have experienced depression in themselves or their loved ones, it's hard to make sense of wanting to die. Maybe "lack of will to live" is more apropos. Suicidal Ideation is such a scary, enormous concept.
I did have a safety plan and I had sessions on mindfulness and individual sessions with doctors to rely on.  As an avid reader and I devoured any type of reading material that would possibly help me heal.  I also had physical health issues to work out, a cyst on my knee, using my CPAP and working on sleep hygiene.  I was on medications and needed to be regulated.  I decided that I would not drink alcohol.  I started meditating and took up yoga again, after learning it from my mother as a child.
What to say about my recovery
One of the issues that I dealt with and I still deal with today is who and how much do I tell about my hospitalization, my recovery process and my continued struggle with this type of illness. I want to address the stigma of mental illness. If you look at my current list of medication and you pick four, one for type two diabetes and one for high blood pressure, you will also see meds for depression, panic attacks and ADD. Medical diseases and mental diseases.
If you look at me from the outside, it wouldn't be obvious. If I am at a dinner party or other social gathering, I may or may not bring it up any of these diseases but if I wanted to, I would expect others might talk to me about the two medical conditions. But if I brought up my depression or panic attacks, not only would it make some people uncomfortable but I am expected to be embarrassed and others might be afraid around me.
Shortly after leaving the hospital, I got a new tattoo. I put the letters LIVE on my left ankle. Many a day, I needed to remind myself of my commitment to myself, to my family, to my recovery. I WANT to live now. I am taking courses in creative writing and working on short stories of characters who struggle with depression. As I did back in 2010, I take it a day at a time but now I look forward to what the new day will bring.
If you are contemplating suicide or are concerned about a loved one, do not hesitate. Get help. Call the Suicide Hotline now: 1-800-273-8255.