A Month of Self-Care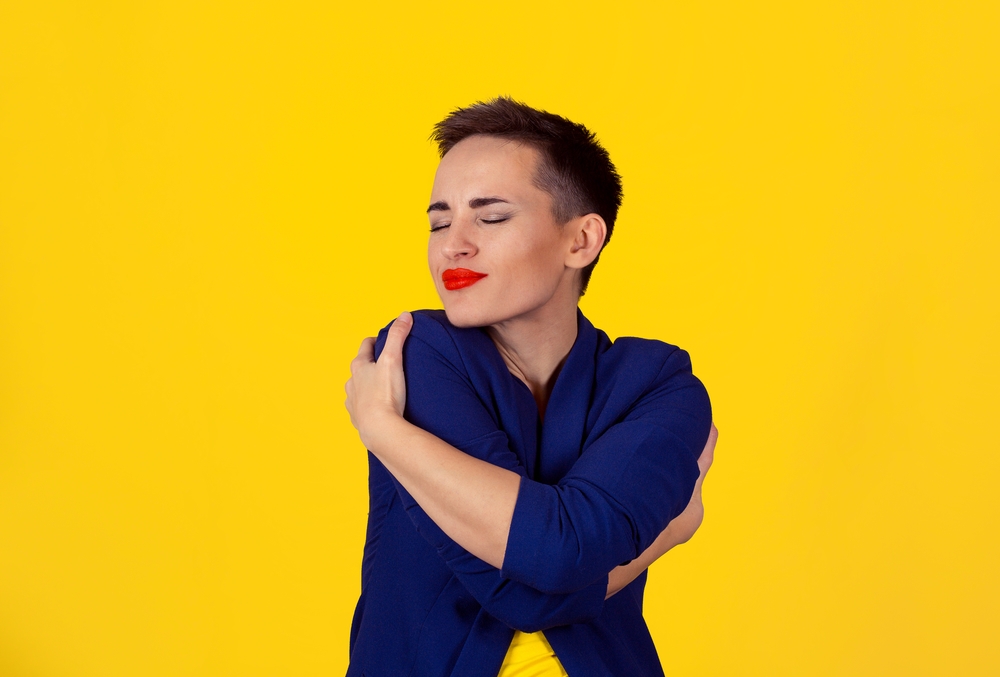 A month ago, I posted about Self-Care and Suicide Prevention after the deaths of Kate Spade and Anthony Bourdain. So what has gone on in the past month? Well, the conversation around suicide prevention has gotten stronger. The tragic events spurred activity like the CNN Town Hall which was a most welcome sight to behold, getting national attention like this subject so desperately deserves. So what now? Now, we keep the conversation going. I want to keep up the theme of self-care, since it is so critical to our own well-being, emotionally and physically. I wanted to dedicate 30 days to self-care and report back on my result. There are a handful of things I have tried to do over the past month to help regulate my state. Please leave comments below on how you practice self-care. I'd love to compare notes!
You and You Alone
What has become very apparent to me when I look around is that we pay so much attention to how others view us, that we go to extreme lengths to "better" ourselves in the eyes of others, even if it isn't what we really need. Whether it is making an appearance at that work event that goes late into the night or skipping breakfast because you are running late and don't want to disappoint the boss. We all do it, and we just need to be cognizant of the fact that we do. I am not, in any way, advocating for a life of solitude and rigid regularity. I firmly believe in a life of moderation, and social interaction and making other adult decisions are part of that moderation. 
I digress… What I'm trying to say is listen to you. If your body is screaming at you to eat lunch, maybe don't work through lunch because your boss doesn't eat lunch and you want to impress them (this is one I am guilty of). Each person will have different things that they need to be healthy, there is no golden-standard of self-care, no matter how much we wish there to be one. So do I practice what I preach? I try. I don't get it right every time, every day, that's for sure. But I am conscious of when I don't listen to myself. 
Alex's Self-Care Practices
I (Alex) try to practice self-care each day in one form or another. Some I can achieve with regularity, and some not so much. For example, I'm rather piss-poor at the whole exercise thing (not being so self-critical is one of my practices…). So for the past month, I have been putting a dedicated focus on doing this. Ok, so here we go: 
Sleep
Yes, we all hear this time and time again. But sleep is so so so so so important to overall well-being. I try to go to bed and wake up at the same time every day (even on the weekends, although that is still a work in progress). 10:00 PM to 6:00 AM. That's my standard, a solid 8-hours. Luckily, I have a cat who apparently can tell time, because he's right there in the morning, towering over us waiting for us to wake up and feed him.
Me-Time
Some need more than others. I happen to need a healthy amount. This includes me-time away from your spouse or partner, even. Just you and yourself. Whether you take the opportunity to read, write, lay and listen to music, or just daydream, spend some time with yourself. It doesn't need to be long, but dedicated time is very helpful for maintaining "balance". I am currently reading a book called the Art of the Wasted Day by Patricia Hampl. It poses some cool ideas on what it means to spend time with one's self. I like to sit on my back patio and read, write, and watch the animals eat the flowers and vegetables in my backyard. This kind of me-time also helps you with the next one on my list.
Reducing Self-Criticism
Another one we are all guilty of. We talk ill of ourselves, to ourselves, and to others. This is partially a survival tactic (maybe not too useful), but also is a product of our society. We are raised to be perfect creatures with our lives figured out. Well, guess what…you never figure it all out. I am more and more convinced that being an adult is just winging it with big-boy or big-girl clothes on. Anyway, being kind to yourself, in my mind, means allowing myself to feel a sense of nothing-to-do-ness, and being content with that feeling. This is where it ties back to "Me-Time". When I'm alone, I have nothing to do, no agenda, no task list. And I am learning to be more and more comfortable with that feeling. There will always be something more to do. But " nothing" is something, and doing nothing is just as important as doing something. Chew on that one. 
Enough About Me, Back to You
So this is me, what I am focusing on now, and have been for the last 30 days. Was I successful? I'd like to think I was. I still have quite a journey ahead of me, but the ball is rolling. I change things around every-so-often, but I like to keep it steady for a substantial period of time to really get the benefits of each. And when I move onto something else, I don't just drop what I previously did. I try to build upon it. Again, sounds preachy but I honestly try to do the things I say, with varying levels of success, which is just fine.
Now I want to hear from you. I challenge you to take 30 days and practice self-care. Leave a comment or write me an email ([email protected]). I love to talk about this stuff. What are your practices? What have you found helpful? What have you found that hasn't worked? I do believe we can all learn from each other's experiences. And while we will experience experiences (that's right) on our own, it doesn't mean we can't be a little more prepared walking into them. So let's hear it. Whatcha got?