December 19, 2017

/
Stephanie Poleson
/
My Story

Throughout my life, I always felt different, and I never knew why. Growing up, I felt this lingering and persistent feeling like I didn't belong or fit in anywhere. I was torn between wanting and not wanting to belong. It felt confusing.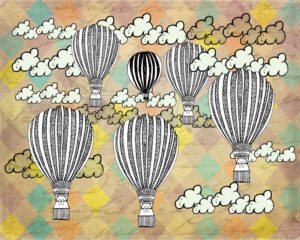 I have always taken solace in my art, music and writing. It seemed to be the one place where I could shine, where I could say a big "stuff you" to all who either ridiculed or rejected me.
Being outrageous was my defence. That was when I wasn't retreating into my shell of vulnerability and fear. Fear of what? I wasn't really sure.
In spite of all this, there were times when I was the life of the party with the other kids. I had this little gang of girls in primary school who I had fun with, and another kid, a boy, who I had a close, but tumultuous friendship with. He was like me in many ways.
My friendships were like my Bipolar. Up and down. There one minute, gone the next.
I could never accept myself purely as I was, and I think that is sad.